Pocket inequality is a real problem baked into the system of fashion. When you compare men's versus women's clothing, men are more likely to have functional spaces to put money, keys, and ID. They may even be able to host bulging wallets. Women's clothing does not have the same privilege.
The Problem With Pockets In Women's Clothing
Many pockets in women's jeans, shirts, dresses, business coats, and shorts are impractical. Most are much tinier than those found in equivalent men's outfits, even from the same brand. They are not designed to handle anything bigger than a few quarters or dollar coins; even carrying out a credit card for emergencies will prove difficult.
Fake pockets are a pure taunt for those that want to keep their phones and wallets on hand. They promise extra space and don't deliver. These pockets are usually stitched shut. While the wearer can cut or rip out the stitches, the fraying threads may not look nice.
As a result, many women have to carry purses and bags. While a bag can serve as a signature statement, it is another item to take.
Why Are Women's Clothing With Pockets Impractical?
The reason is to maintain the silhouette. Fashion designers have emphasized certain body parts to draw attention to areas based on body shape.
Why is this focus on the silhouette an issue? Prioritizing how the fabric falls over the hips and thighs ignores women's practical needs. They need to have their phones, wallets, ID for an emergency, and keys for any vehicle or residence.
Finding Equality Clothing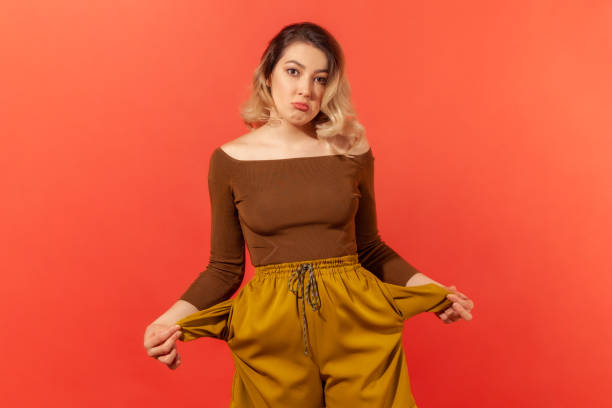 We believe that "Equality clothing" doesn't sacrifice function for a silhouette. The fabric stretch allows for comfort when moving and allows a person to not overheat in the summer or freeze in winter. A Google search for "equality clothing" will show multiple varied results.
When one cannot find those clothes in stores, a few options exist. Tailoring is one choice to add pockets to existing clothing, but it is often costly for the average consumer if designing a whole wardrobe. Another is making your clothes, but even if fabric is affordable, sewing machines and sergers aren't, primarily if most women work nine to five or double shifts and may not have time for that sort of hobby.
What is the answer? Careful research can uncover fashion industry brands that focus on comfort for the wearer and practicality while following trends. Radian Jeans is one of those brands.
Dig Into Functional Pockets With Radian Jeans
Radian Jeans is more than ready to upgrade fashion for women. Our team has designed jeans with a denim-spandex-cotton blend that can make all body types look beautiful, complete with functional pockets. We want to add practicality to a wardrobe with some stylish looks.
Are you ready to learn more about pockets that defy biased fashion standards in women's jeans? Reach past the implications of gender roles in apparel, and walk around comfortably. Please get in touch with us today, as Radian Jeans ensures that our pockets remain functional.